When you use IP whitelisting in Salesforce Marketing Cloud, you may get the following message when opening DESelect Segment:
"The client's IP address is unauthorized for this account. Whitelist the client's IP address in Salesforce Marketing Cloud Administration."
To resolve this problem, please follow the below instructions.
1. Under Setup > Security > Login IP Allowlist, click "Create" and add a new IP address range.
2. The users must add these entities.
64.225.81.131 to 64.225.81.131
142.93.230.157 to 142.93.230.157
134.209.85.0 to 134.209.85.0
142.93.226.245 to 142.93.226.245
142.93.234.113 to 142.93.234.113
Recommendation: Adding the settings in the child BUs rather than just parent BU seems to speed up the process.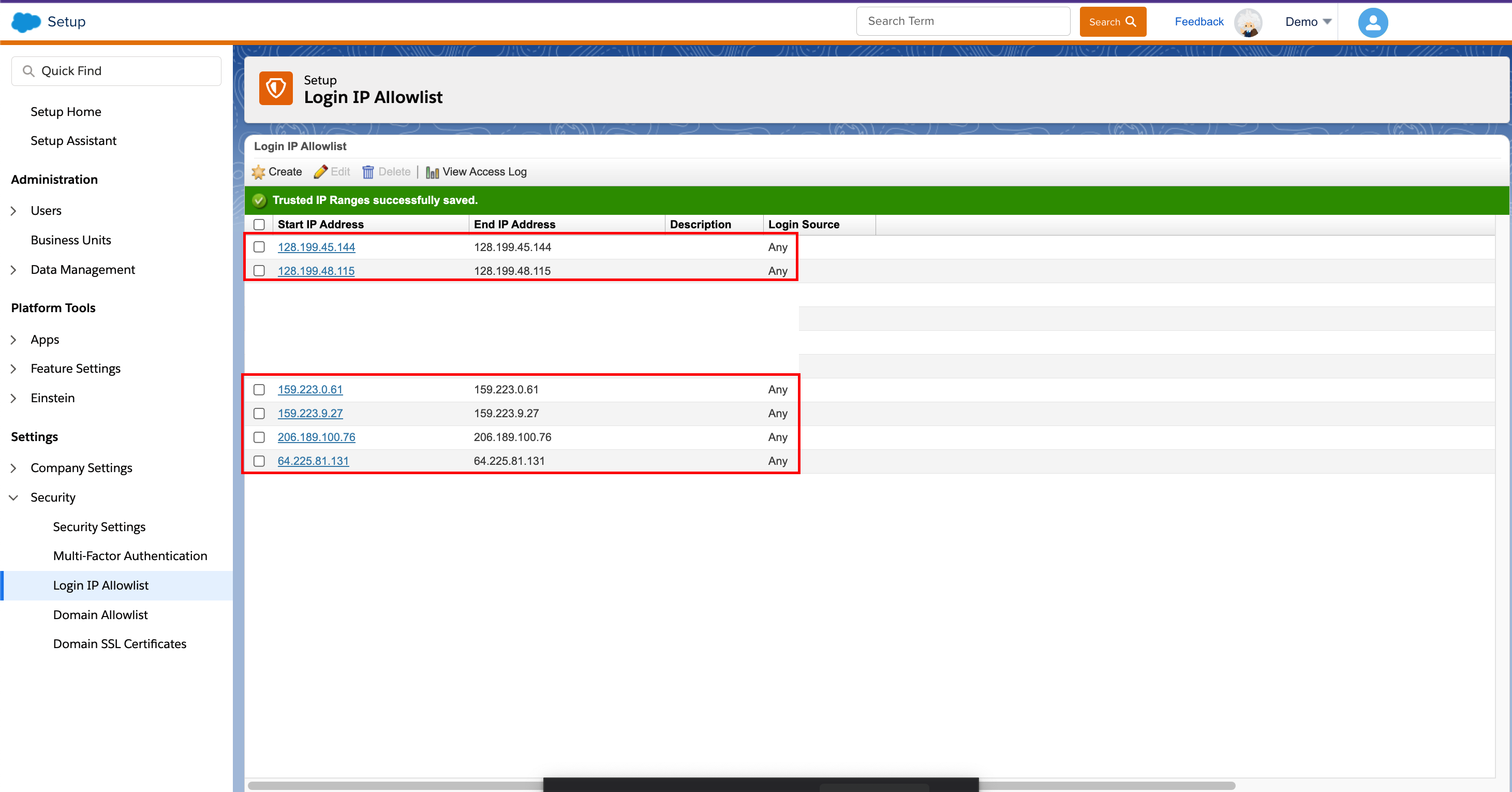 3. Close your browser and retry accessing DESelect Segment.
After setting up, it can take up to 30 minutes before this change comes through. If the issue still persists, please contact support@deselect.com.