Available for DESelect Segment Enable, DESelect Segment Plus, and DESelect Segment Advanced.
Yes! DESelect Segment offers a function that will enable you to directly convert your date field into a different timezone of your choice in the Filters section (Selection Criteria step).
How to use the Convert Timezone function?
1. Select the date field that you want to filter out, then you will see this Convert Timezone function.

2. Click on the Convert Timezone icon and a modal will appear where you define your setting. Switch the Convert Timezone toggle on.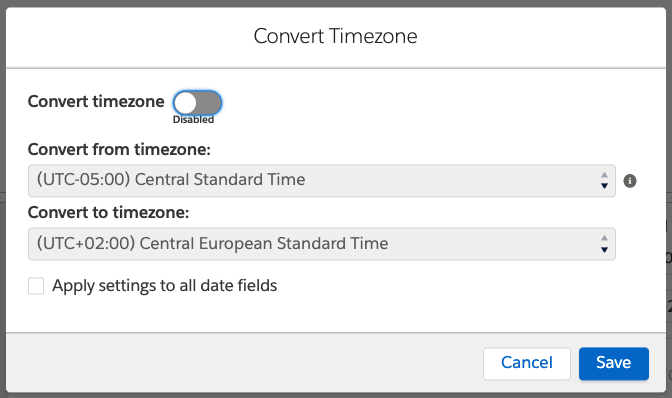 3. Under Convert from timezone, choose the timezone you are converting from. As you may know, CST is the standard time for Salesforce Marketing Cloud server, and it would be selected by default. If you wish to change it to a different one because you are importing information that is using a different timezone as source, you can choose on the dropdown.

4. Under Convert to timezone, choose the timezone to which you want to convert to.

5. Optionally, you can check the Apply setting to all date fields box to set the same timezone for all the date fields you are using in the current Selection; if you change any setting with this checkbox enabled, that change will also affect all the date fields used in the Selection.

6. Click Save and the Convert Timezone icon will then appear gree to indicate that your Convert Timezone setting has been applied.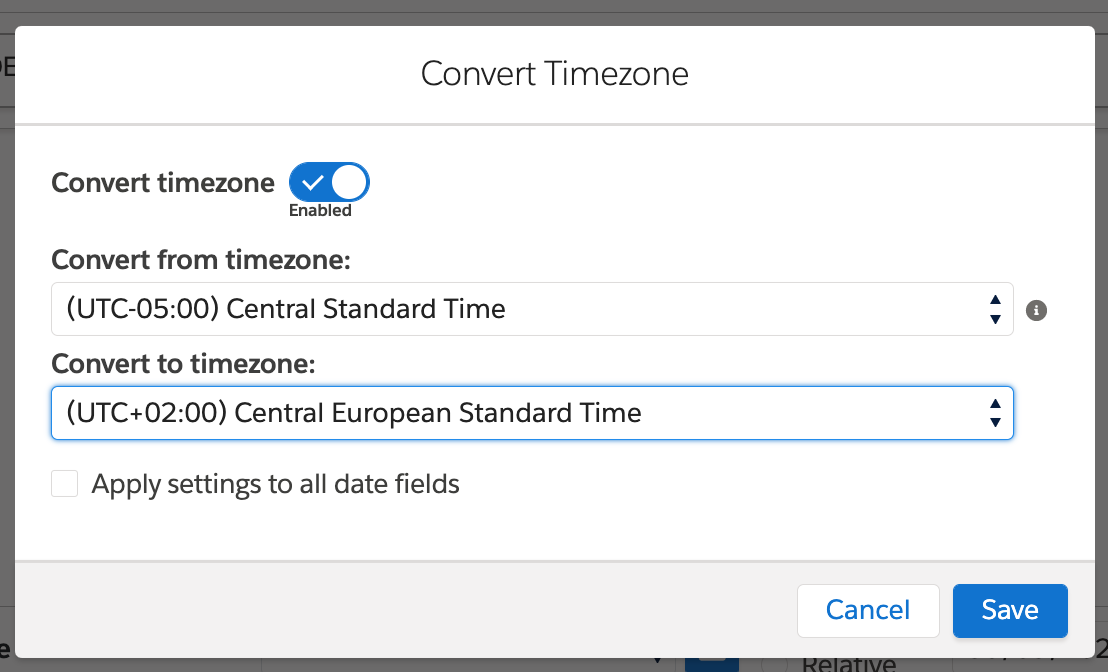 Note: You can convert different date fields into different timezones if you wish.

Related Articles: