Note: This feature is available in DESelect Advanced.
Yes! A user can copy a Selection to the same or different folder/location in the same Business Unit. In addition to this, a Selection can also be copied to any of the Business Units a user has access to.
The Target Data Extension used in the Selection will automatically be copied.
Keep in mind that this function works if a user is copying from:
A child Business Unit to another child Business Unit
A child Business Unit to a parent Business Unit
Additional note:
All Selected Data Extensions of the Selection you are copying must exist in the other Business Unit where you are copying the Selection. It is important that the Customer Key of each Data Extension must be the same.
To do this, on the Home page, click on the Copy icon that corresponds to the existing Selection that you want to copy. Then, a modal will be shown where a user can define the location of where to copy the Selection.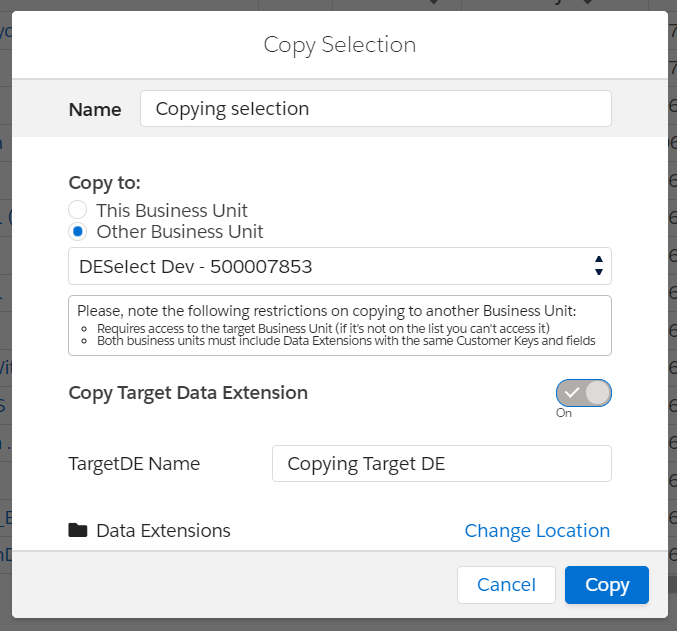 Note that this function is currently unavailable when copying from a parent Business Unit to a child Business Unit.
Related Article: