Note: This feature is available in DESelect Advanced.
Yes! A user can copy a Selection to the same or different folder/location in the same Business Unit. In addition to this, a Selection can also be copied to any of the Business Units a user has access to.
The Target Data Extension used in the Selection will automatically be copied.
Keep in mind that this function works if a user is copying from:
a child Business Unit to another child Business Unit
a child Business Unit to a parent Business Unit
Note that this function is currently unavailable when copying from a parent Business Unit to a child Business Unit.
To do this, on the Overview page, click on the Copy icon that corresponds to the existing Selection that you want to copy. Then, a modal will be shown where a user can define the location of where to copy the Selection.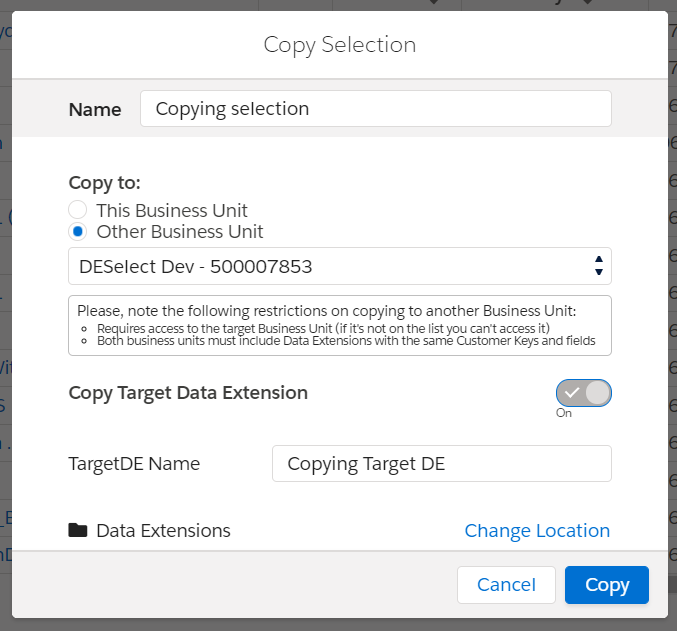 Related Article: