Yes!
DESelect Segment allows you to predefine the relations between your Data Extensions with the Predefined Relations feature.
You can take advantage of these Predefined Relations when combining Data Extensions in your Selected Data Extensions area, when creating In/Not In Results filters, and when using Aggregations custom value.
You can see an example of how to configure it here.
Watch this video to learn more.
Advantages of Predefined Relations
Predefined Relations allow users who are not familiar with the data model to use DESelect Segment in an easier way and help simplify relations between Selected Data Extensions, In/Not In Results filters, and Aggregations.
1. Combining Data Extensions improvement
Get the selected matching columns by default when combining Data Extensions. A green message will be shown to inform you that a predefined relation is used.

Note. This will only populate the default relation, but you can still modify it or add new relationship fields if needed.
2. Improved In/Not In Results filter
Get a Related Records section to view related Data Extensions. This can be found on the lower left part of the screen just below the Available fields section.
This will enable you to have improved options for the In/Not In Results filter or sub-querying in techies terms.
Just drag and drop the Data Extension available under your Related Records section and start filtering.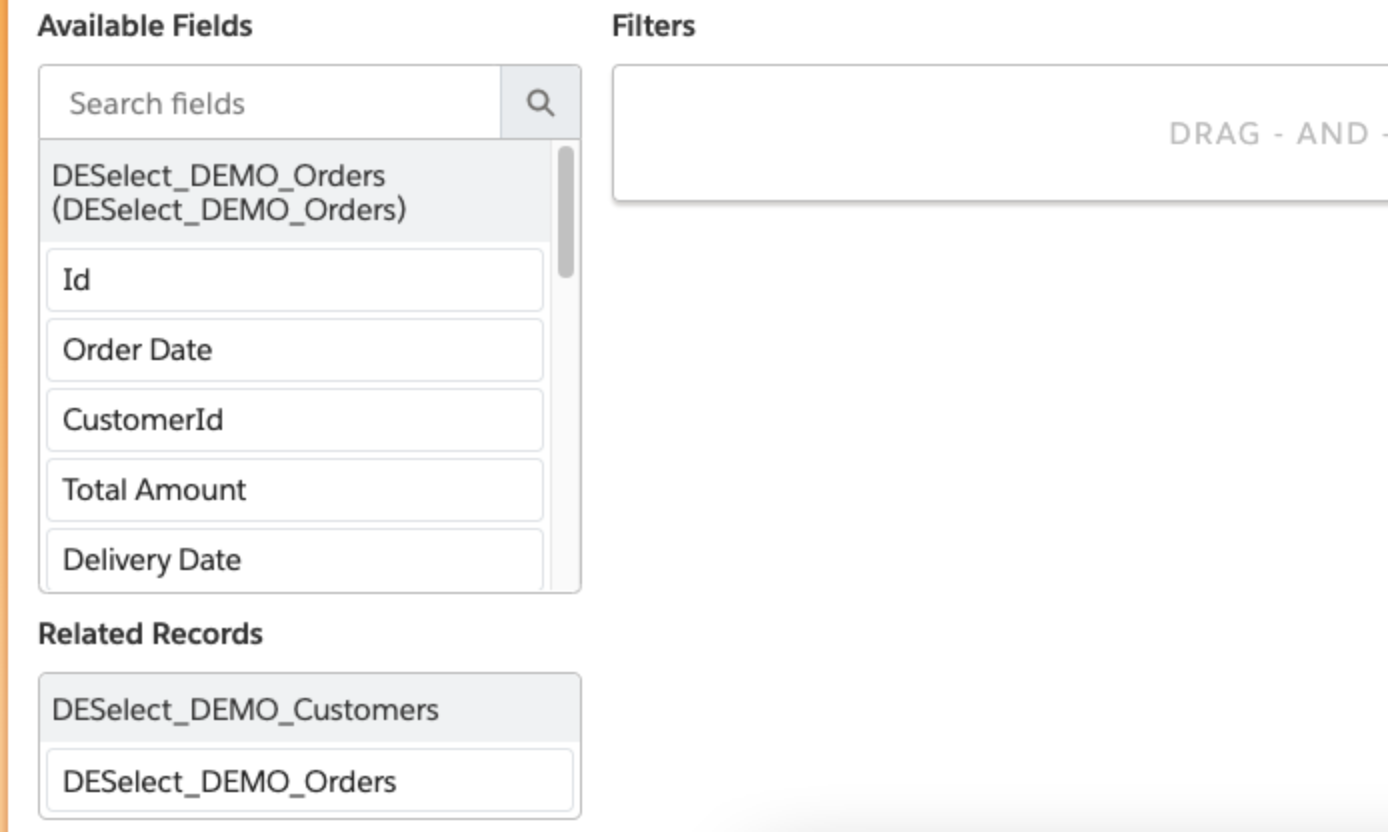 3. Improved Aggregations
Normally, when predefined relations are not set up, if you need to use Aggregation custom value, you will not have the Basic option. You will need to use Advanced, which will ask you to relate the main selection and the field that you are aggregating.
If you set up predefined relations, this becomes way easier. You will have the Basic option and you just need to select the relation that you want to aggregate and what calculation needs to be done.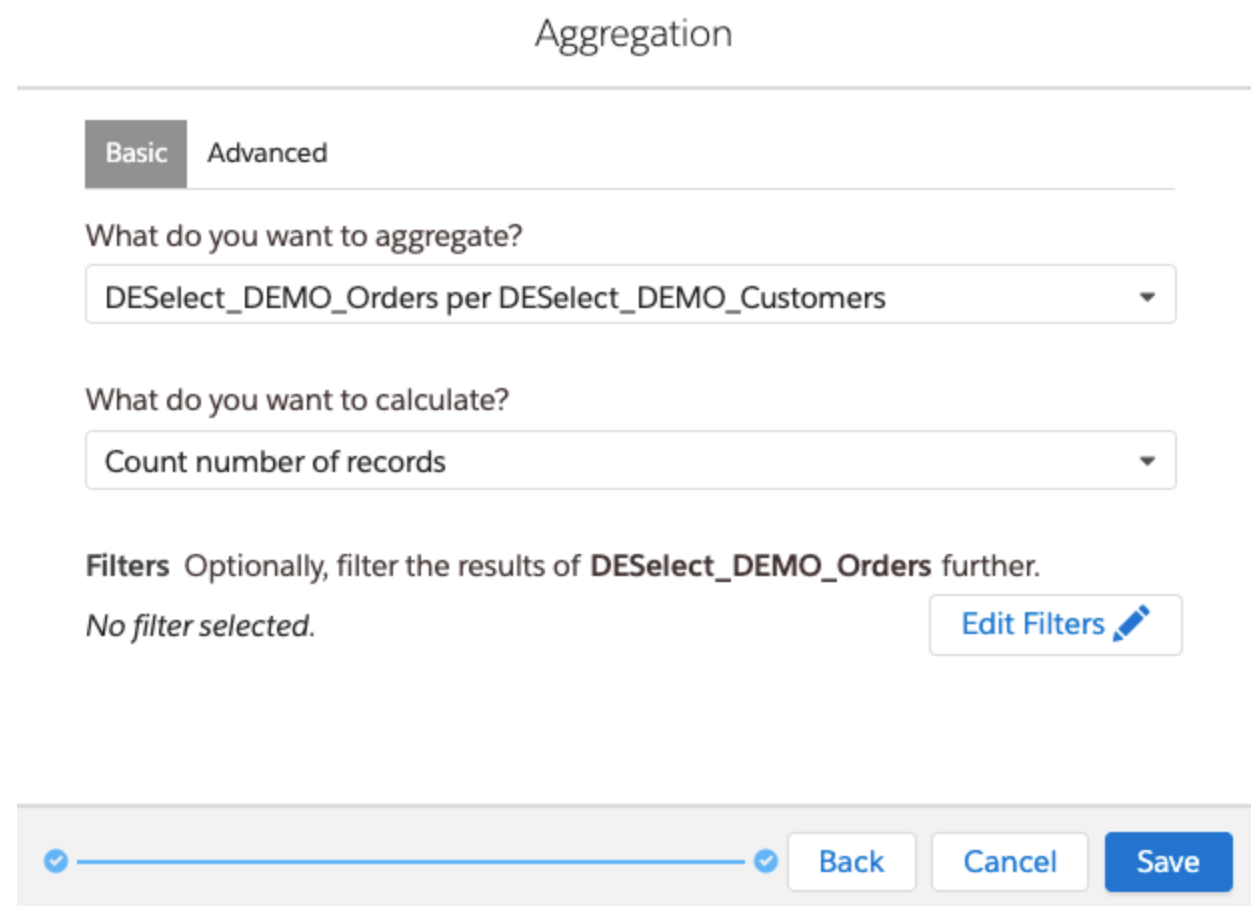 4. Creating sets of Data Extensions
As soon as you've created all the Predefined Relations of your data model, you can use those Data Extensions to create Data Sets. Data Sets will allow you to define combinations of Data Extensions and help marketers create Selections even faster, without the need to understand every detail of your data model.
You can create Data Sets from the Admin Panel and they will be available for your team in the Selection Criteria step.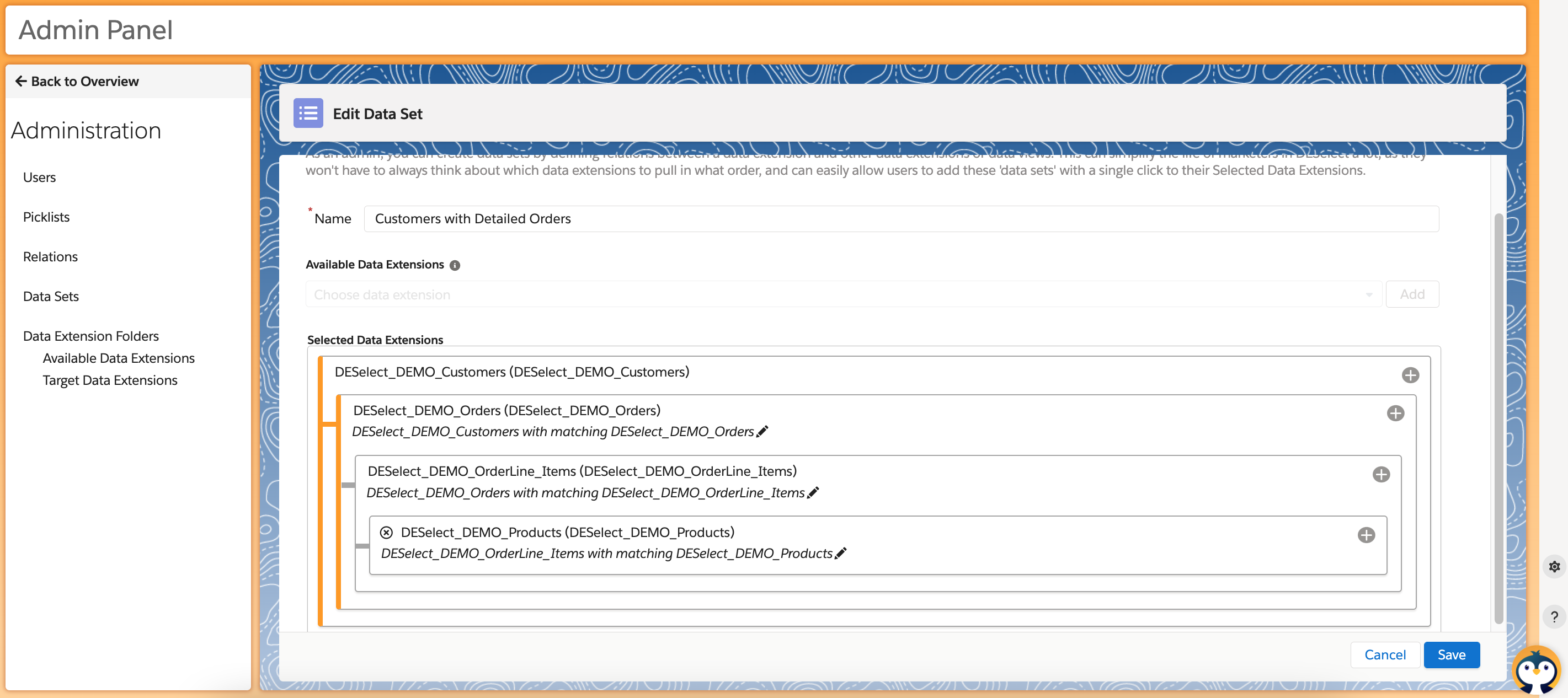 When you create a Selection, you can drag and drop a Data Sets and we will build all the underlying relations, instead of adding Data Extension per Data Extension.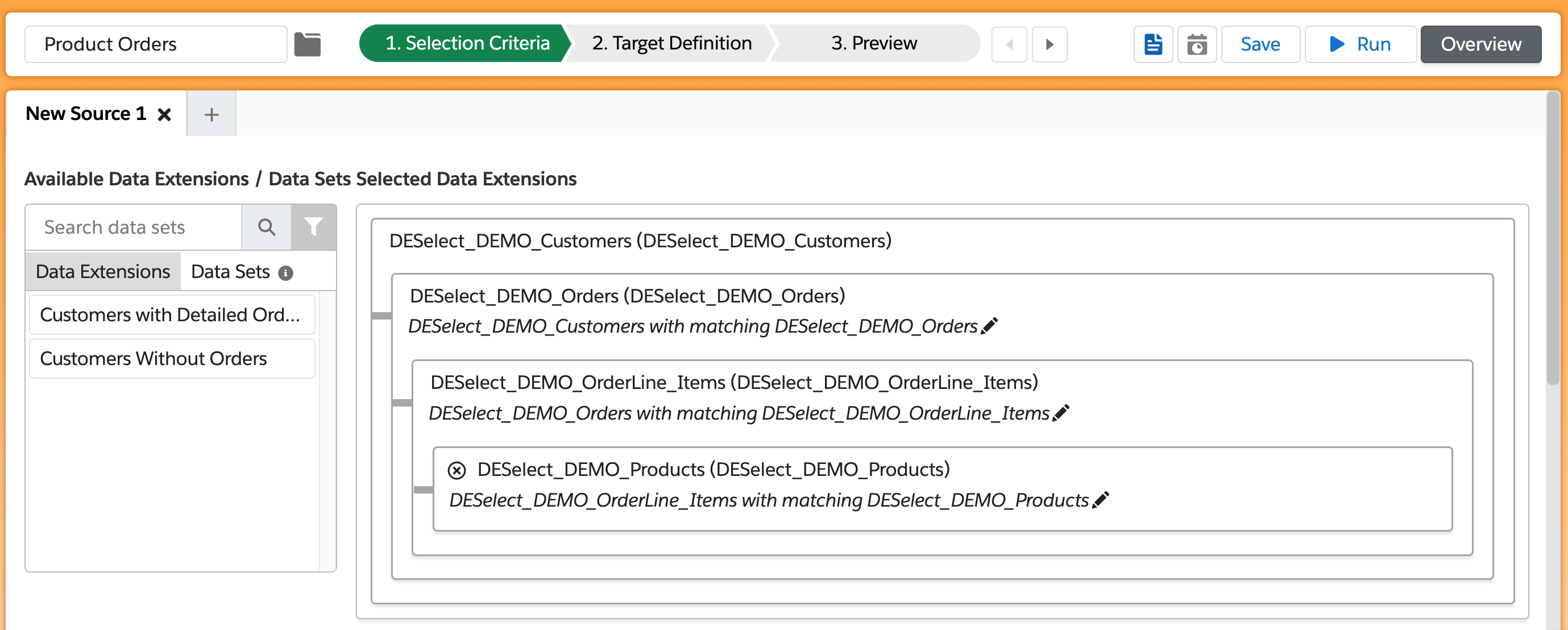 Learn how to create a Data Set.
More details on how this functionality works can be found below: