Available in DESelect Segment Plus and DESelect Segment Advanced.
Yes! DESelect Segment allows you to create Data Sets, which are predefined Data Extension combinations.
As you may already know, it is possible to predefine the relation(s) between Data Extensions, using the Predefined Relations feature. Data Sets take this one step further, by allowing admins to use these Predefined Relations to define combinations of Data Extensions. Data Sets will allow you to define combinations of Data Extensions and help marketers create Selections even faster, without the need to understand every detail of your data model.
How to define a Data Set?
Navigate to the Admin Panel and from the sidebar click on Data Sets.
You should now be able to see all created Data Sets (if any).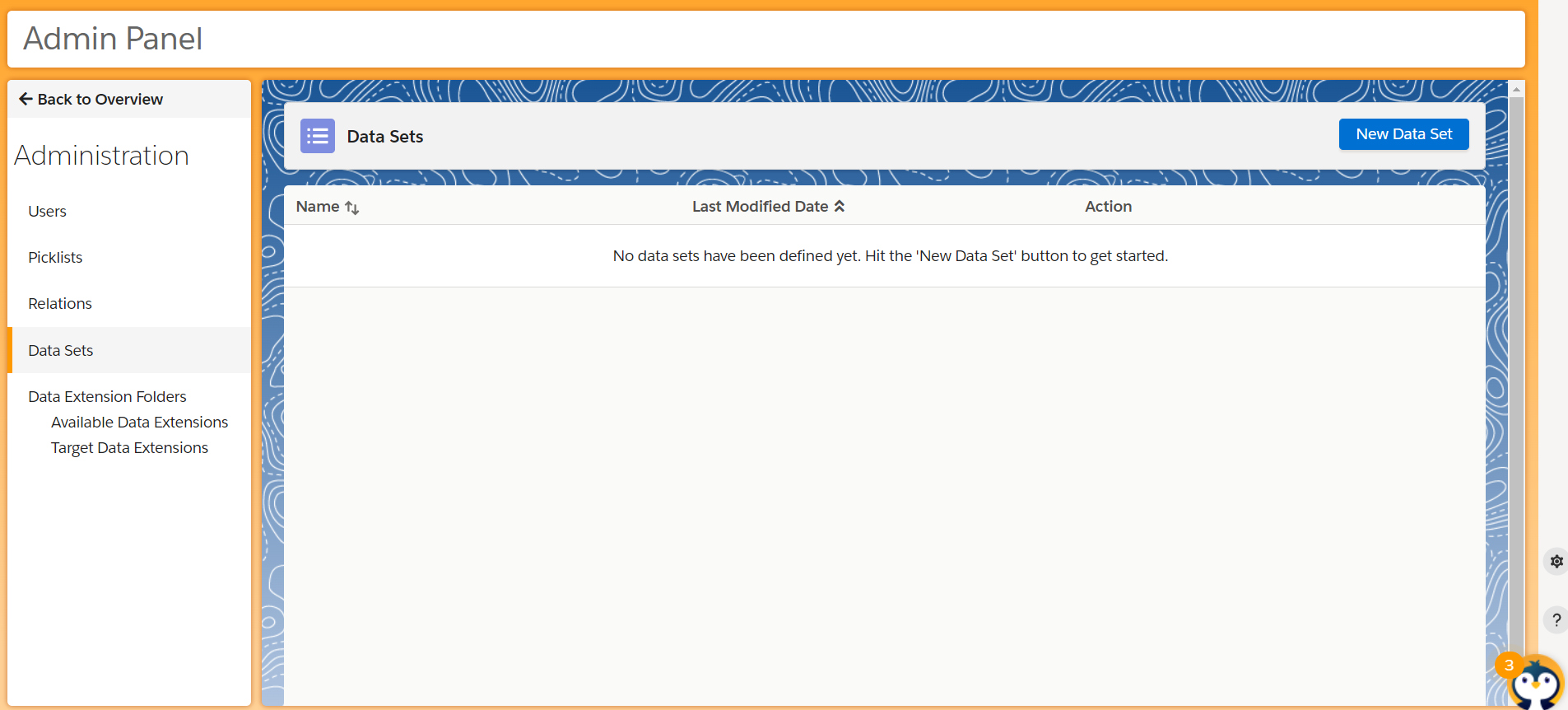 Click on the New Data Set button to start creating a new one.
For example, if you want to create a Data Set that contains all valid customers alongside their order details, it would look something like this: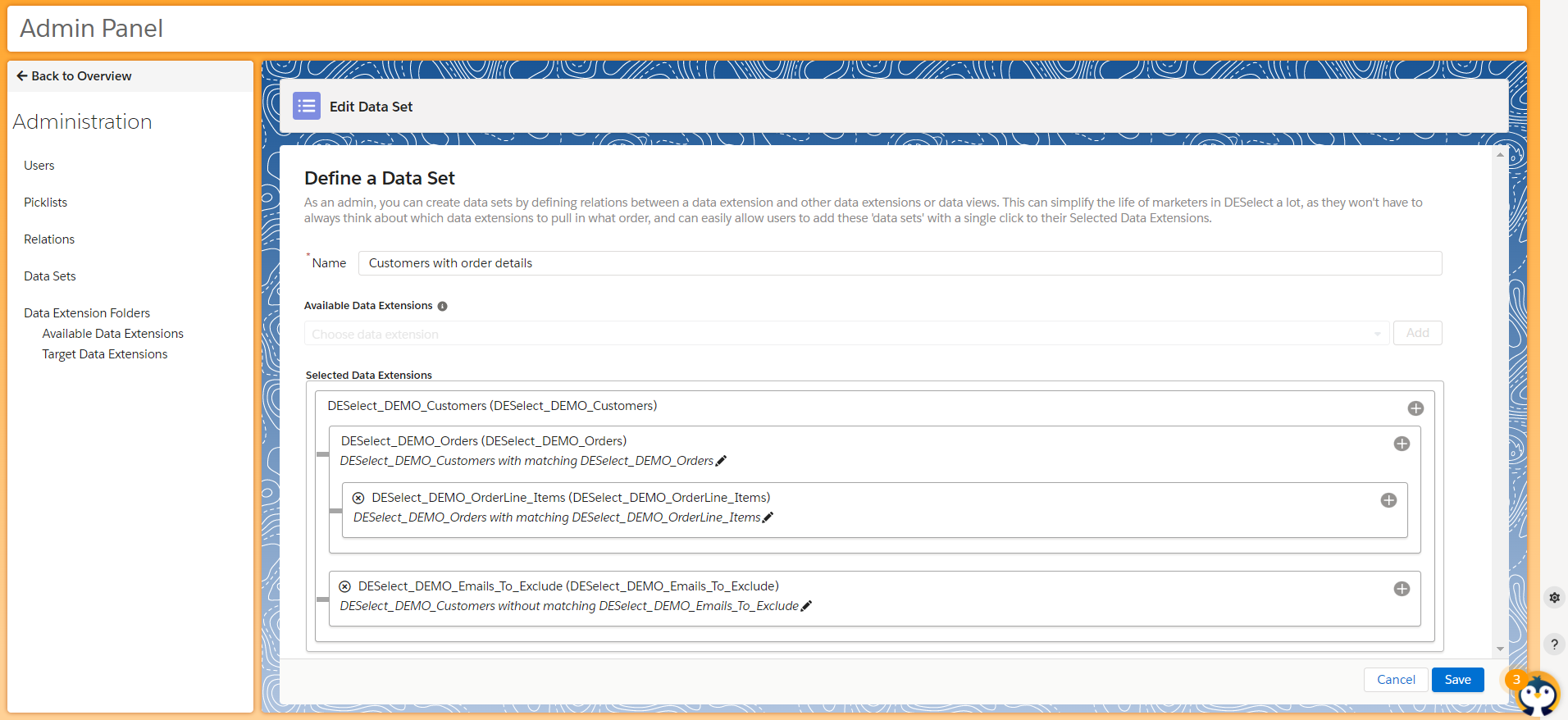 How to use a Data Set?
After defined, Data Sets can be used inside Selections. You can find them under the Data Set tab in the Selected Data Extensions section.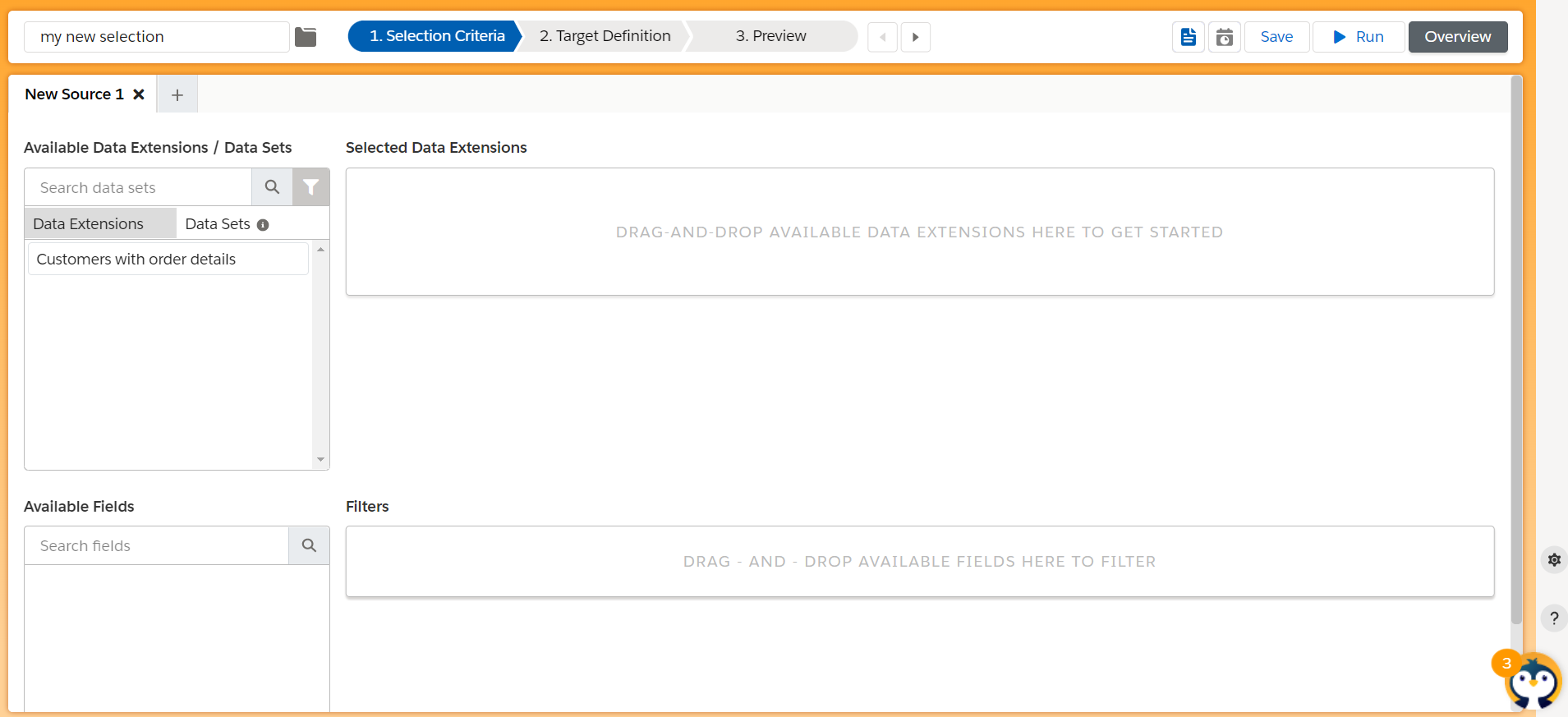 To use the Data Extensions of a Data Set inside one for your Selections, drag and drop the Data Set into the Selected Data Extensions section, and all Data Extensions will be added.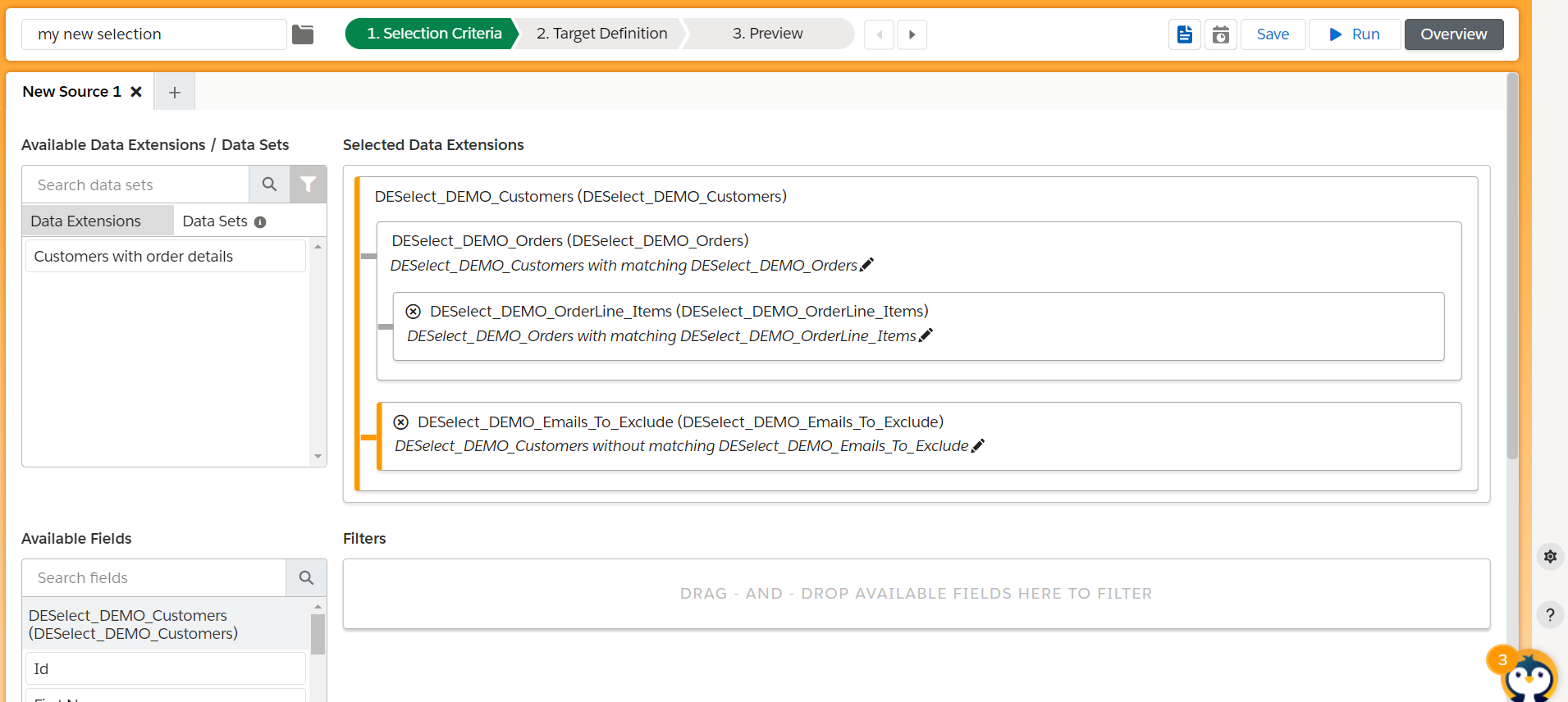 Good to know:
There is no link between the Selected Data Extensions and the Data Set that was used to add them. Therefore, changes in a Data Set will not affect existing Selections that used those Data Sets during creation.
You can only combine a Data Set with a Selected Data Extension that has the same base (parent). The rest will be grayed out.
Related articles: