DESelect made it possible to predefine multiple relations using the Predefined Relations feature.
Now, users can predefine multiple relations when relating one Data Extension to another. This feature enables users to have a more specific and standard relation with their Data Extensions.
How can this be done? Let's proceed!
To create multiple relations between Data Extensions, go to Admin Panel > Relations > New Relation.
For example, a user wants to predefine relations between DESelect_DEMO_Orders and DESelect_DEMO_OrderLine_Items. Normally we can relate these Data Extensions through the OrderId.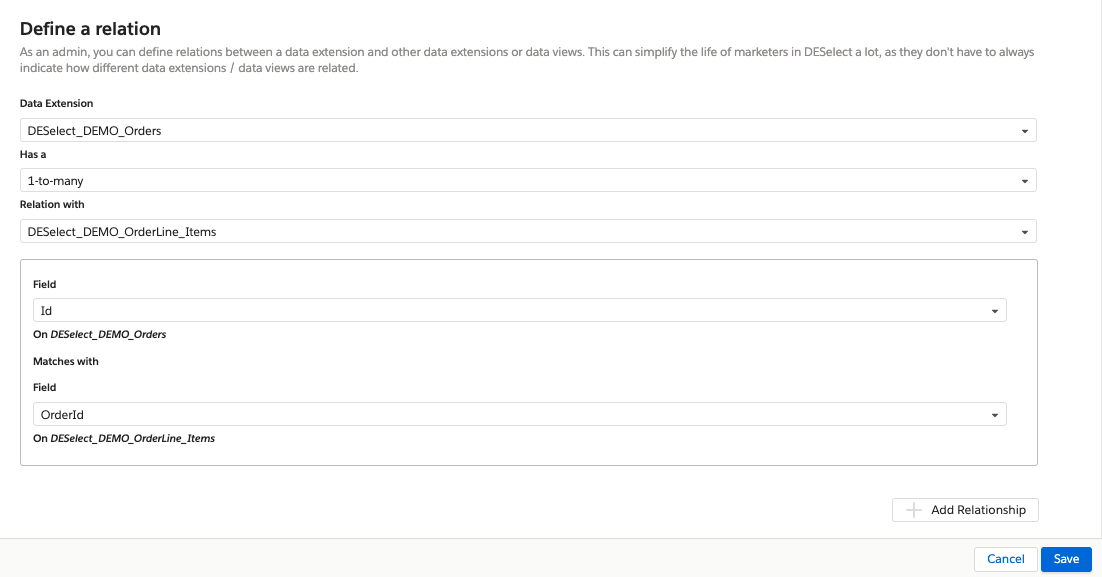 If a user wants to create more relations, he/she can click on the Add Relationship and a new container will be provided to define a new relation.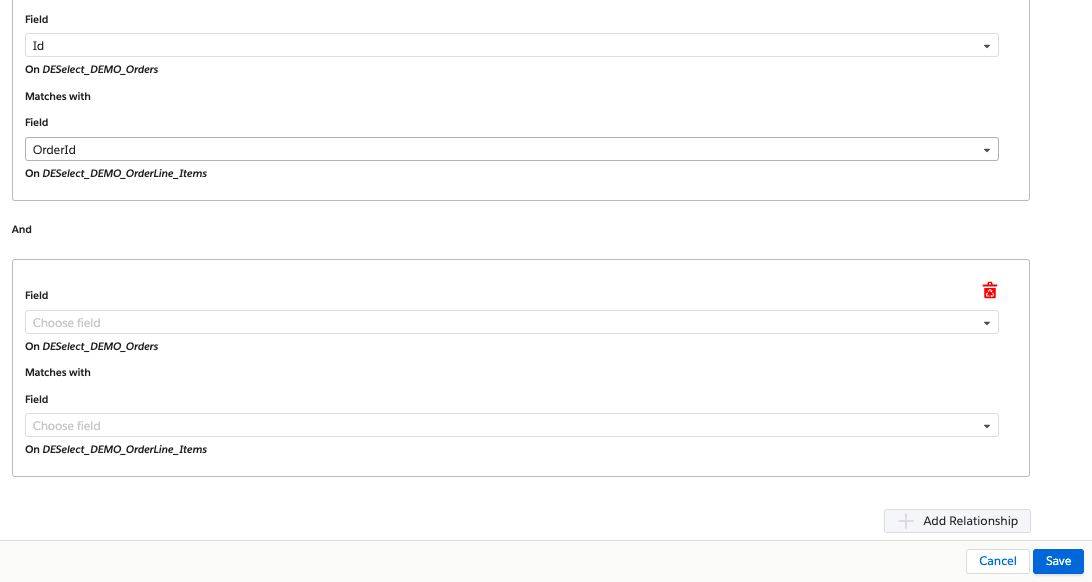 If there is a need to remove a relation, he/she can click on the trash bin.
Once a user finishes predefining relationships, he/she can click Save.
Note that there is no limitation on the number of relations users can predefine between their Data Extensions. This feature enables users to predefine relations as much as necessary.
Related articles: