DESelect Segment allows you to retrieve manually created contact relations from Contact Builder's relationships defined in Attribute Groups to DESelect Segment. This data will be used to automatically create Predefined Relations in DESelect Segment.
Predefined Relations are the saved relations between two Data Extensions in DESelect. These relations can help you set up other shortcuts for the marketers to take advantage of the full potential of DESelect Segment. To review how to manually create a Predefine Relation, please check this article.
How can I do this?
All Admin Users can take advantage of this feature. If you are an Admin user, please follow these steps:
Go to Admin Panel > Relations > Imported Relations

Click Retrieve Contact Relations

button

All the Contact Relations available in Contact Builder will be retrieved and will be listed under the Relation column: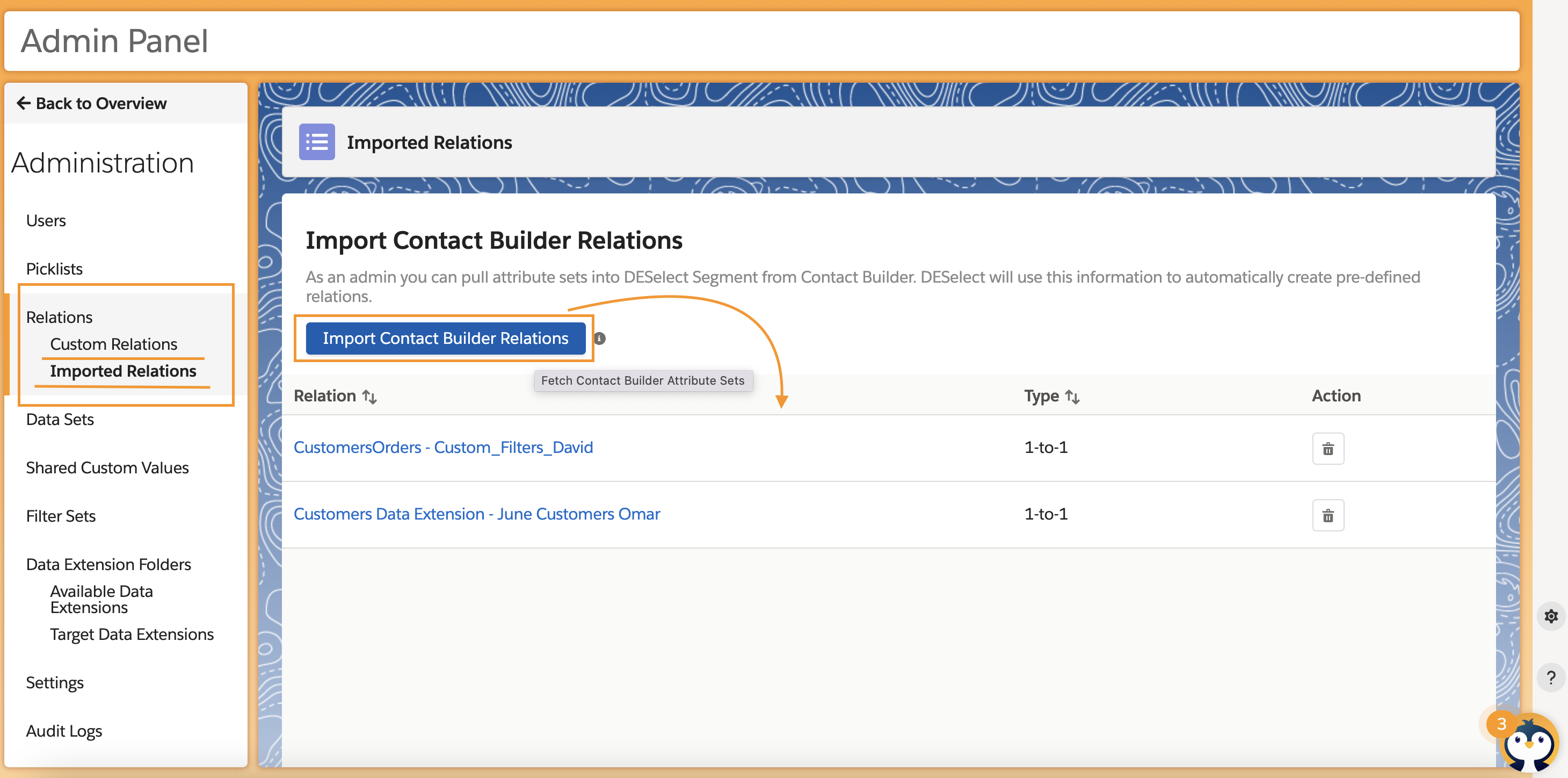 You can access or edit the resulting Predefined Relation by clicking on its name.
Important Notes:
You will be able to import only the relations which are manually uploaded to Contact Builder, but not those automatically generated by Salesforce (eg, the attribute group of Synchronized Data Extensions).

You will be able to import 1-to-1 and 1-to-many relations from Contact Builder

You will be able to retrieve relations for Data Extensions in the BU that you are currently in

Should a Predefined Relation between two Data Extensions already exist in DESelect Segment when you are retrieving it from Contact Builder, this will not be duplicated but its data will be updated.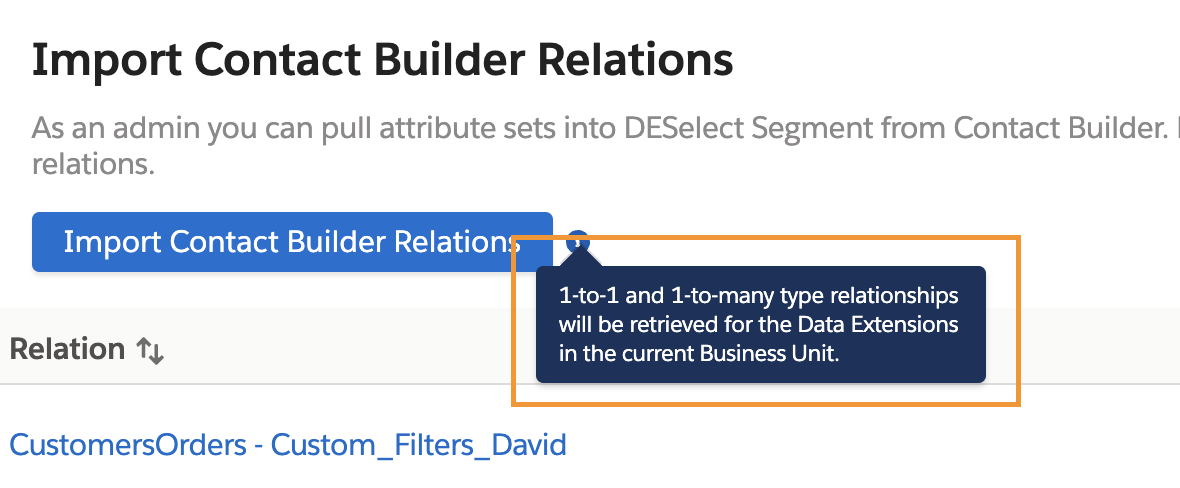 Related Articles