DESelect Segment allows you to view:
All your upcoming runs of scheduled Selections/Waterfall Selections in the current BU

All the upcoming runs of a specific scheduled Selection
Would you like to have an overall view of all your upcoming scheduled Selections/ Waterfall Selections? With DESelect Segment this is possible!
Additionally, you can look into all the upcoming schedules for a specific Selection/Waterfall Selection, including their run time details.
Where can you access this?
When you are on the Home page of Selections page, click on the Calendar icon next to New Selection button, on top of the page.

The Calendar view for Selections pop-up will appear: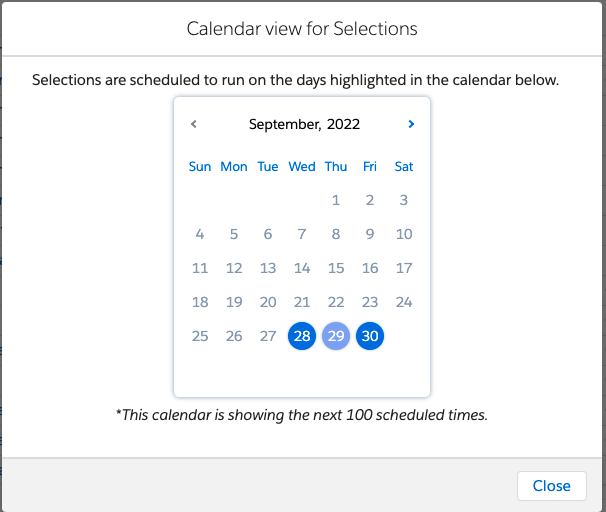 This is the master Calendar view. It will show you the next 100 scheduled runs. All the days that contain at least one scheduled Selection in it will be highlighted.
If you click on a particular highlighted date, that day's scheduling agenda will be displayed in ascending chronological order.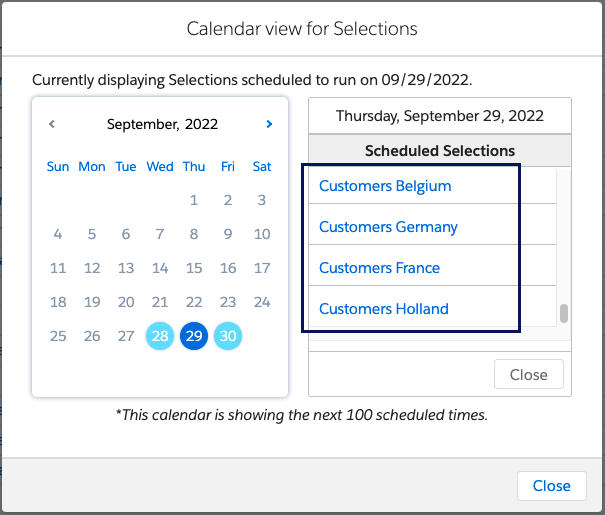 If you now click on one of the scheduled Selections, a new page will display showing you the run time details.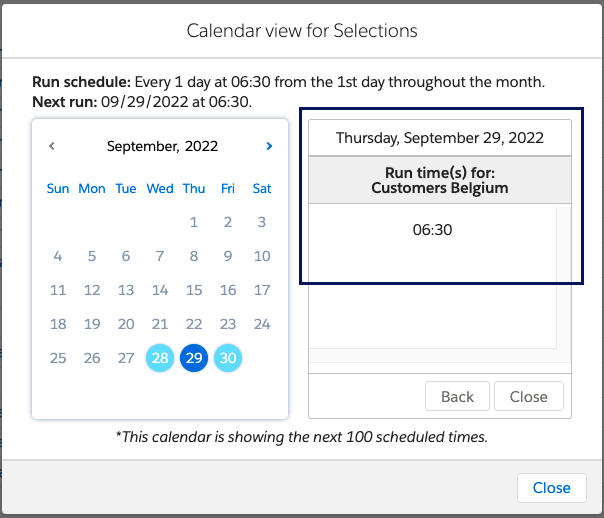 The same will apply to the Calendar view for Waterfall Selections, which is a separate Calendar that you can find on the Home page of Waterfall Selections page.

Do you want to have a Calendar view for one specific Selection?
Let's now go back to the Home page of Selections and look for that one Selection that you need the scheduling details for.

Click on the scheduling icon and the Calendar view for that specific Selection will appear.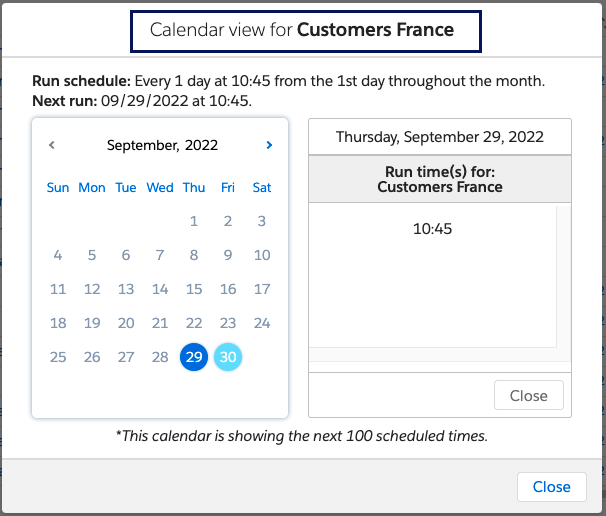 Important Note: Each BU will have its own Calendar view, containing all the schedules for the Selections/Waterfall Selections regardless of who created or scheduled them.
Related Articles: