The Admin Panel is only visible to DESelect Segment admins.
If you are already an admin you should be able to see a gear icon on the bottom right of your screen, as shown below: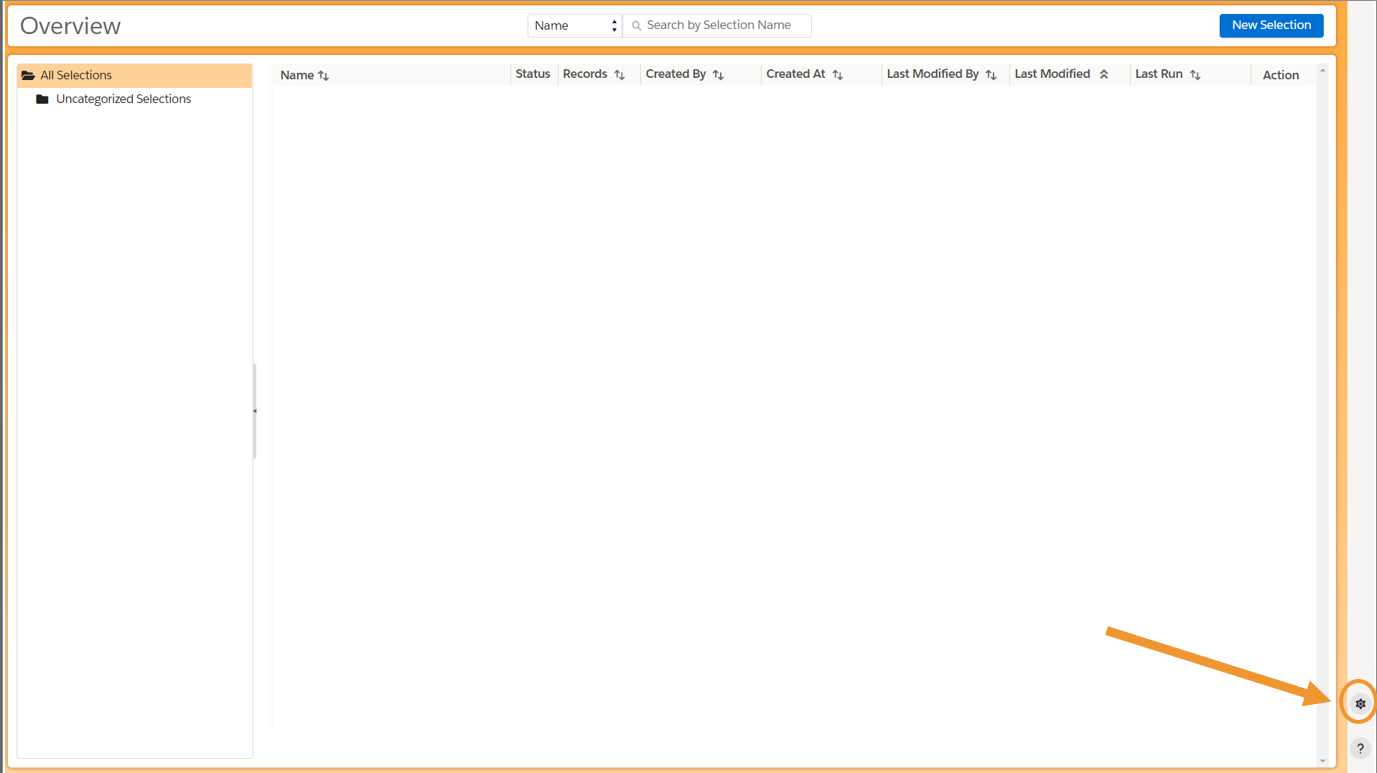 Click on this button and you will be transferred to the Admin Panel Overview screen.
In case you are not already an admin ask one of your account's admins to make you one.
In the Admin Panel, an administrator will be able to use the following features:
Predefined Relations: The saved relations between two Data Extensions.
Including/Excluding folders: Including

and excluding folders in a certain Business Unit.

Picklists: A list that contains all the unique values of a field of a Data Extension. They help to simplify data entry and avoid mistakes when setting values.
Related articles: Can I predefine relations between Data Extensions?
Can I limit the accessible folders in a Business Unit?
Can some folders be hidden from Available Data Extensions or Target Data Extensions?
Can I select multiple values from a Picklist?
How can I use values from the dropdown instead of a free input field in Filters?
Do I always have to refresh my Picklist manually?