Yes, we do offer our customers extra support and training material to ensure a successful implementation of our product.
Onboarding training sessions
It includes:
A 90 minutes session to understand DESelect Segment basics and best practices.
2 Q&A sessions of 60 minutes to tackle questions, inquiries, or co-create Use Cases ensuring that the customer gets to start smoothly.
Access to DESelect Academy:

A portal accessible to learn all the DESelect Segment content at one's learning pace. This will be available 24/7, enriched with bite-sized videos, articles of interest, and insights about all the features the user needs to know about DESelect Segment. Not to forget that we also provide hands-on exercises to ensure the user gets the chance to practice with real Use Cases.
The DESelect Segment user will have free access to the DESelect Segment Academy during the onboarding period (3 first months). Additionally, s/he can purchase a year-round license for accessing the DESelect Academy.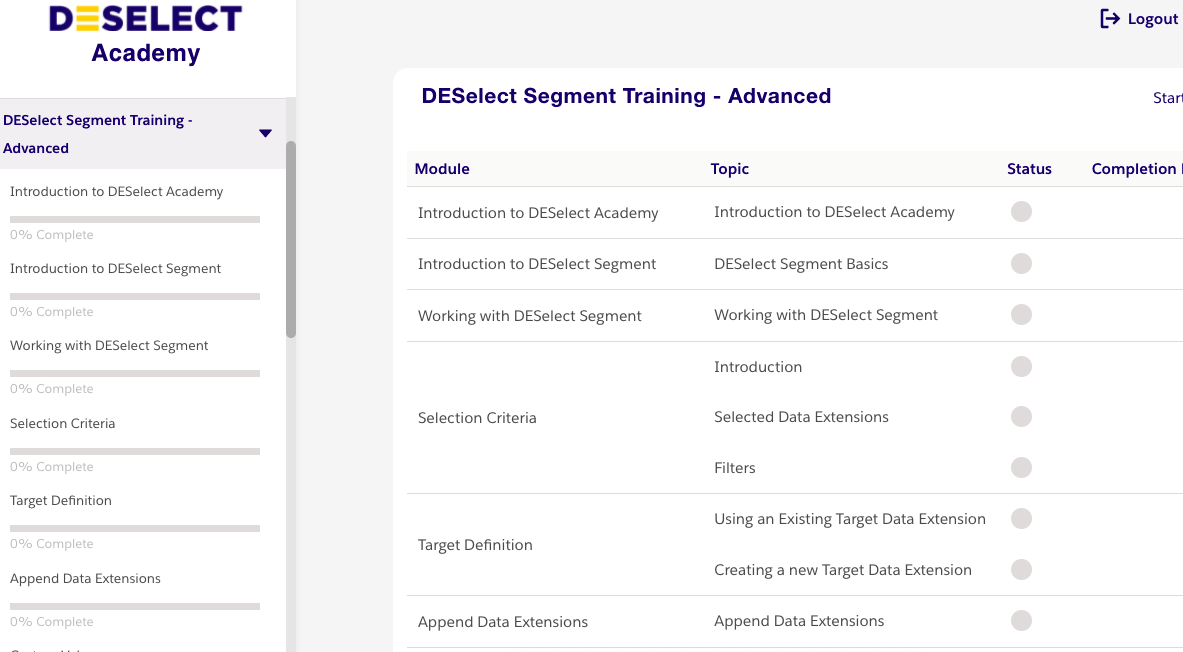 To know more about the activities that take place during the Hypercare, refer to this article.