Yes!
If you want to only see Data Extensions from certain folders in the Available Data Extensions section, this can be set up by an administrator.
Administrators can include or exclude folders in a certain Business Unit. To access this, you need to go to the Admin Panel and under the Data Extension Folders on the sidebar click on the section where you want to include/exclude folders in either Available Data Extension and/or Target Data Extension.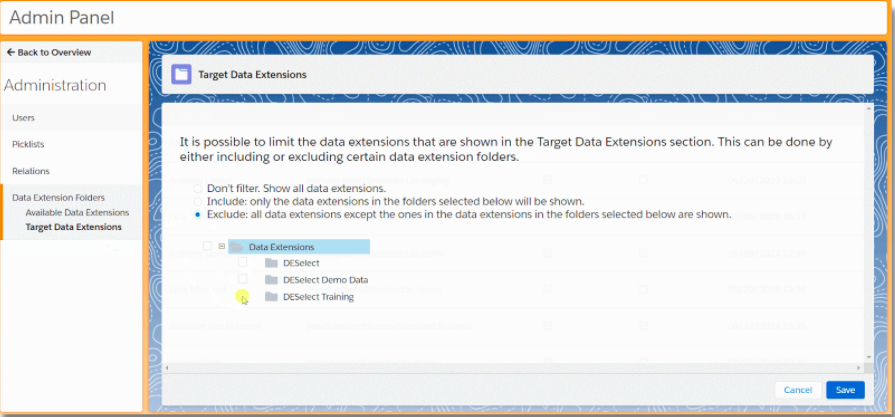 Related articles: Can I limit the accessible folders in a Business Unit?
Will a newly created folder be included/excluded automatically?