Yes! DESelect allows users to create a Selection using a Selection Template. You can use all the Selections marked as templates for the base of your new Selection.

How can I create a Selection using a Selection Template?
There are 2 approaches to creating a Selection using a Selection Template.

Approach 1

1. Click New Selection
2. Select Template
3. Choose one of the saved templates
4. By default, the Copy Target DE will be turned on. DESelect Segment will create a copy of the Target DE of the template. If you want to turn it off, DESelect Segment will use the same Target DE as the template.
5. Optional: You can change the folder where the Target Data Extension will be stored by clicking on Change Location
6. Click Save


After this, the Selection will then be created with the same setting as the chosen template and you navigate as you would normally would.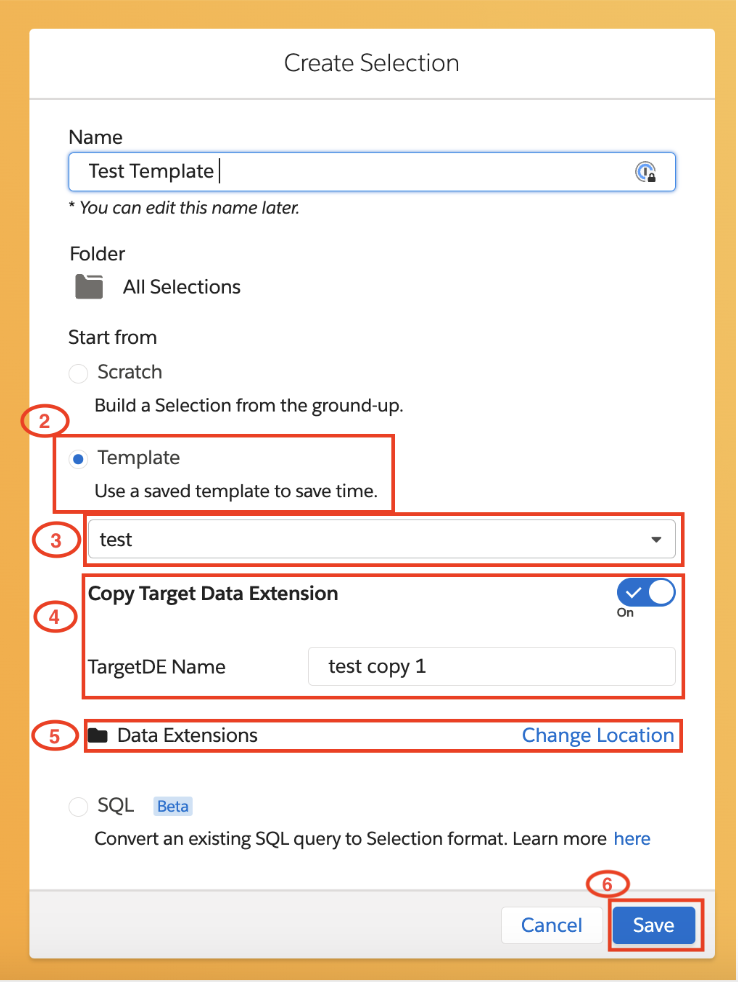 Note that the modal can be different depending on the edition (subscription) that you have. See the below screenshots for reference.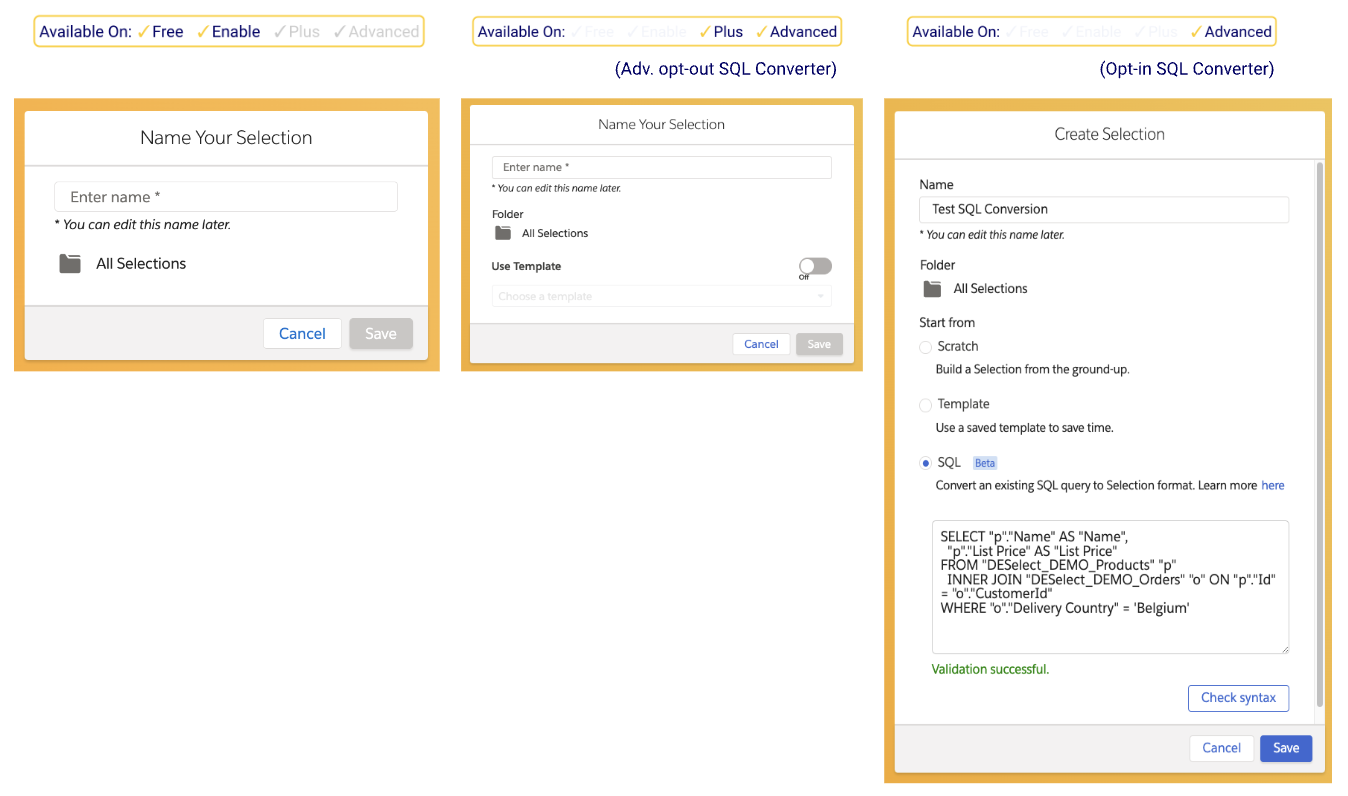 Approach 2

1. On the Overview page, click the Copy button for the Selection which is marked as a template.




2. Copy the Selection to the same business unit. Optionally, you can Copy Target Data Extension using the same instruction in Approach 1.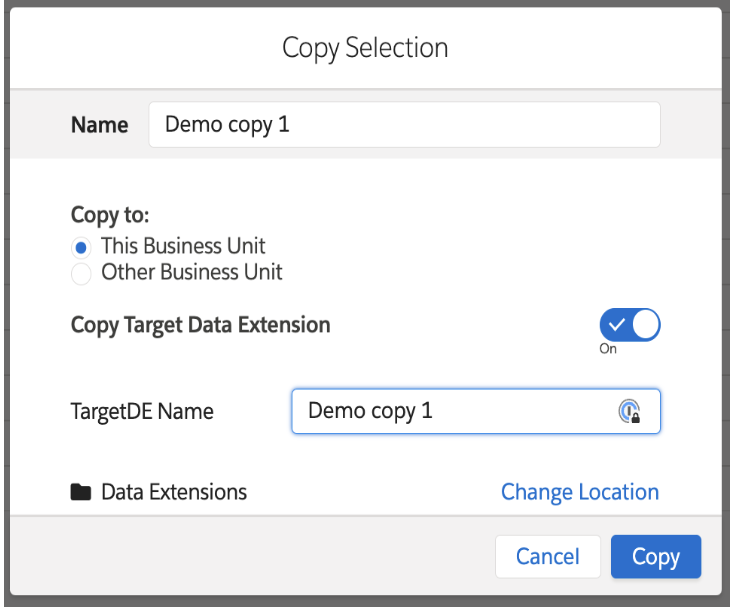 Note: If you are copying Selection to a different business unit, follow this article.

Related Links:
Can I set my selection as a Template?