The Audit Logs feature allows Admins to retrieve the Audit Logs or Activity Logs for their Business Unit over a period of time. It enables them to extract these Audit Logs as a downloadable CSV file. Audit Logs will include: User Login, Selection run, Selection creation, Data Extension creation.
Access Audit Logs Feature
Go to Admin Panel

Select Audit Logs from the left of the Side Menu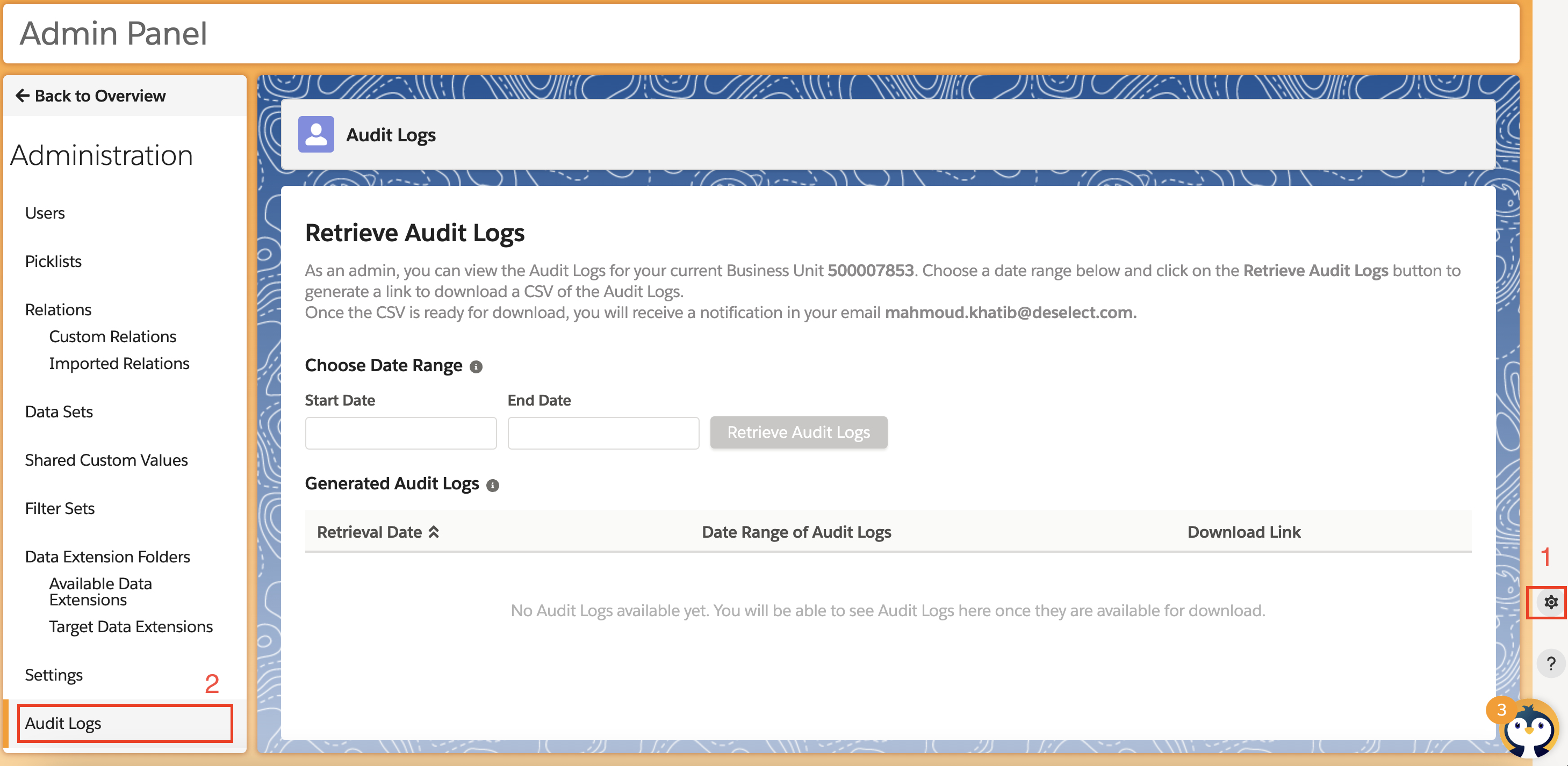 Retrieve Audit Logs
Inside the Audit Logs feature:
Select a Date Range over which the Audit Logs will be extracted
Note: You can only view Audit Logs for a maximum range of 1 year from today. The date and time are in UTC.
2. Hit Retrieve Audit Logs.

A record will be created in the list of Generated Audit Logs with the relevant Retrieval Date, Date Range, and Download Link.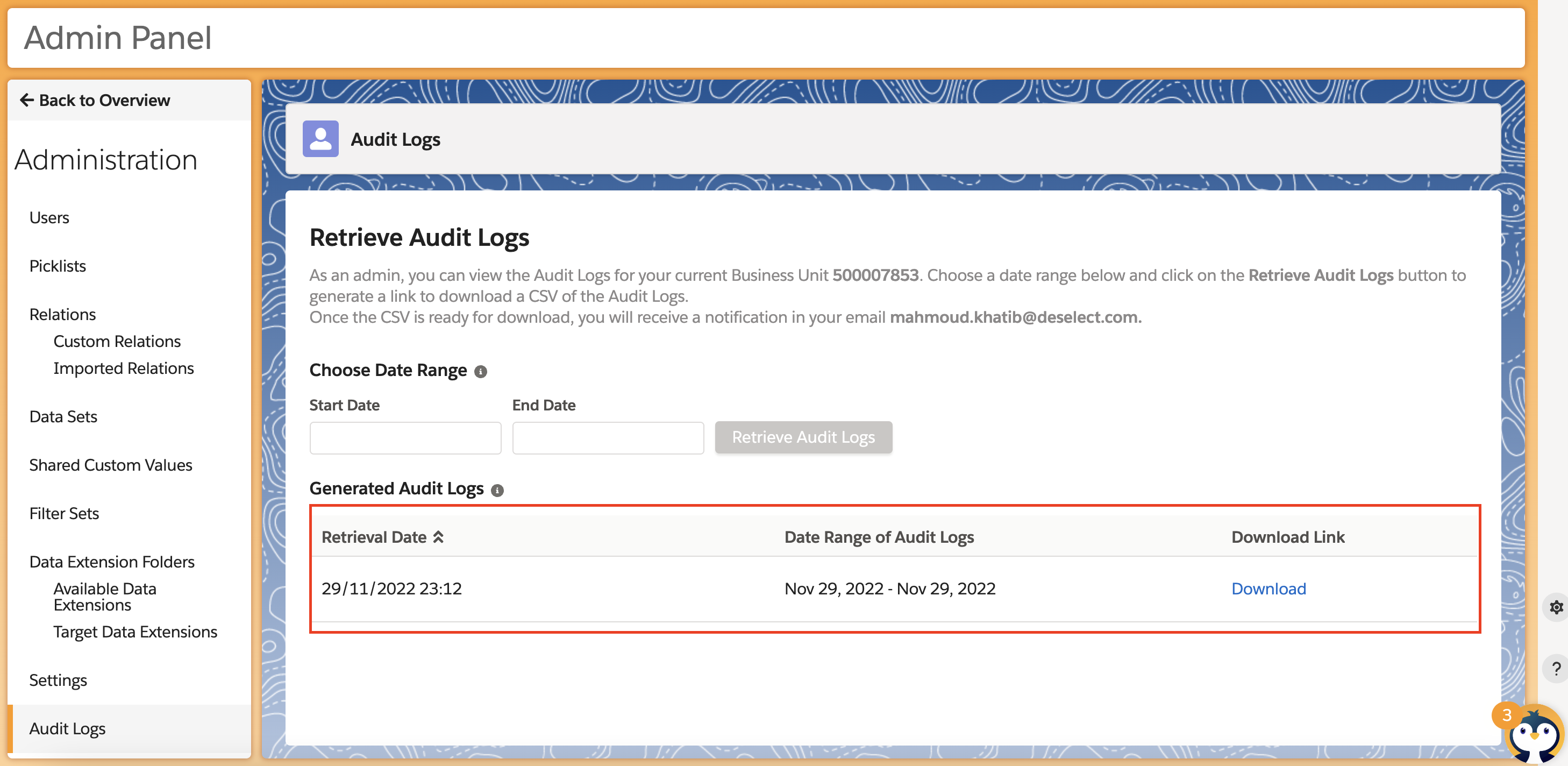 Notification
Once the Audit Logs CSV file is created and ready for download, the Admin who is retrieving the Audit Logs will receive a notification email.

Audit Logs Details
Administrators will be able to download the Audit Logs CSV file by clicking on the Download link of a specific Audit Logs record from the Generated Audit Logs list.
The retrieved records will be available in the list for 7 days, i.e. in the screenshot below, the three Audit Logs records retrieved on Nov 29th will disappear on Dec 6th.

Audit Logs CSV file format:

Audit Logs data:
The Audit Logs CSV file will have the following data fields extracted for each Audit Log:
userName

userId

orgId

Message

customerKey

selectionId

waterfallSelectionId

createdAt
Related Articles: