If you do not have access to the Admin Panel in DESelect Segment and you are an assigned administrator, you need to request this to an administrator in your organisation, since only admin users can give admin rights to others.
How to grant Administrator access to a DESelect user
Someone from your team with access to the Admin Panel can give you access by checking the box "Admin" under your name. Your Customer Success Manager can do this as well.
Admin Panel > Users > Search name > check box Administrator > Save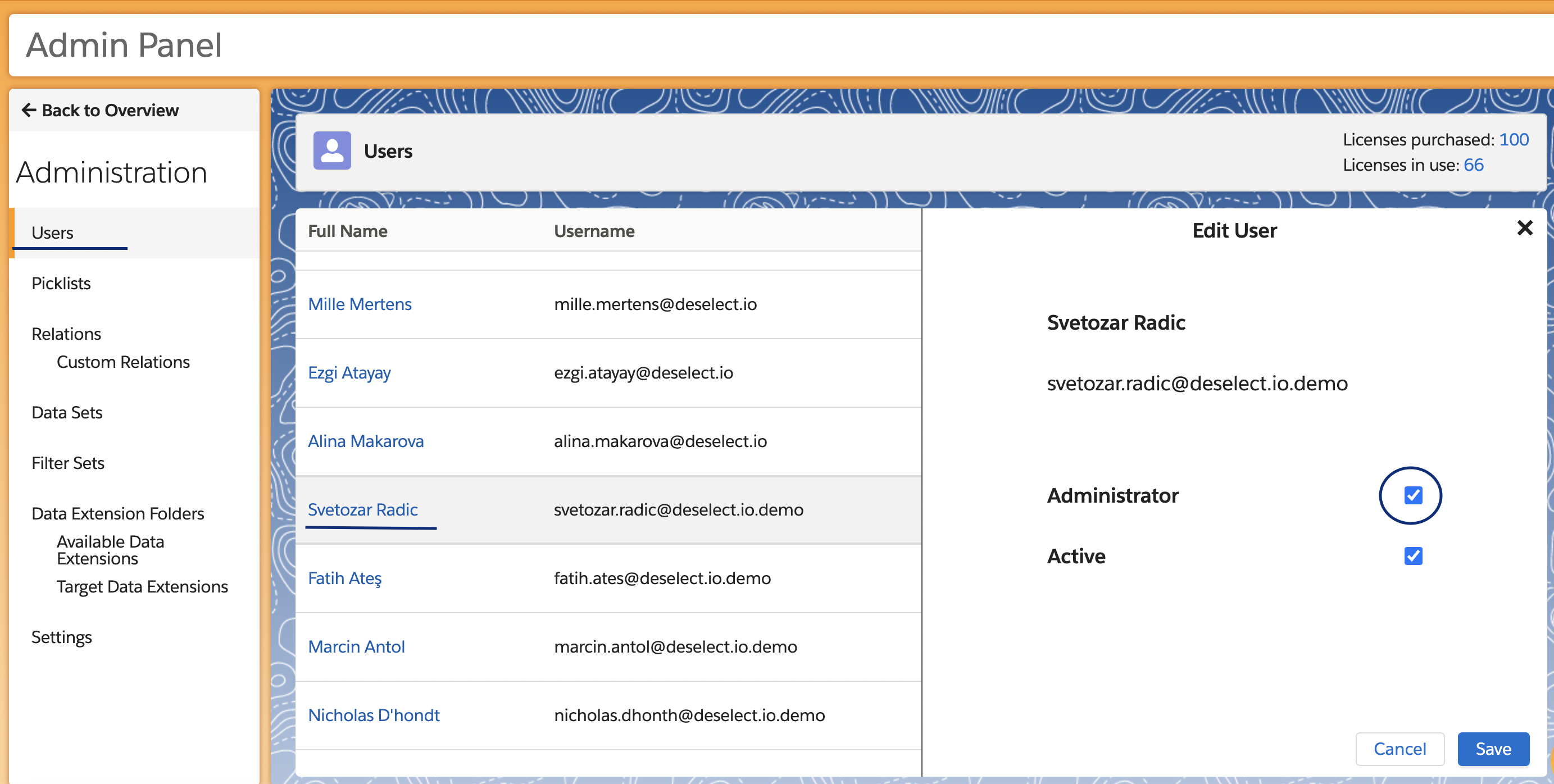 Note: If there is no DESelect Segment admin configured in your organisation, or you're not able to figure out who the admin is, please raise a ticket with the Support Portal to request your admin rights.
Related Articles:
Step 4: Assigning users access to DESelect Segment